Carolina Storage Buildings
Kentucky KY | Storage Buildings | For Sale | Storage Building Prices
Call us toll free:
1-800-246-9583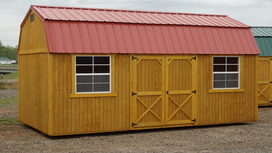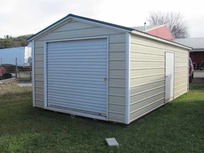 Carolina Storage Buildings is your online

Kentucky KY storage building

dealer. We can customize our KY storage buildings to meet your needs. We have one of the largest selections of storage buildings in Kentucky. We carry different style

Kentucky storage buildings

including metal, wood, vinyl and aluminum storag ebuildings. Our KY

storage buildings

come in many different sizes ranging from 8'x8 up to 14'x40'.
​​

Kentucky

residents will enjoy all the benefits of one of our KY storage buildings and own a storage building that will protect their possessions from damaging effects of weather! No matter where you live in the state it is easy to order a storage building form Carolina Storage Buildings simply call our toll free number

1-800-246-9583

or email us: shedempire@yahoo.com!
Some of our customers think of their storage building as an extension of their home and choose colors to cordinate with it as well as other structures on their property. We offer rent to own on most of our amish wood storage buildings as well as most of our other buildings. Some customers use our KY storage buildings for tool sheds for the gardening equipment as well as for the lawnmowers or fourwheelers.
Our KY storage buildings are available for sale in ​​​​Alexandria KY, Allen KY, Ashland KY, Bardstown KY, Benton KY, Berea KY, Bowling Green KY, Buckner KY, Burlington KY, Cadiz KY, Campbellsville KY, Carrollton KY, Central City KY, Columbia KY, Corbin KY, Cynthiana KY, Danville KY, Elizabethtown KY, Flatwoods KY, Florence KY, Frankfort KY, Franklin KY, Fulton KY, Georgetown KY, Glasgow KY, Grayson KY, Greenville KY, Harrodsburg KY, Hazard KY, Henderson KY, Hillview KY, Hodgenville KY, Hopkinsville KY, Jeffersontown KY, La Grange KY, Lancaster KY, Lawrenceburg KY, Lebanon KY, Leitchfield KY, Lexington KY, Liberty KY, London KY, Louisville KY, Madisonville KY, Mayfield KY, Maysville KY, Middlesboro KY, Monticello KY, Morehead KY, Morgantown KY, Mount Sterling KY, Mount Vernon KY, Murray KY, Nicholasville KY, Oak Grove KY, Owensboro KY, Paducah KY, Paintsville KY, Paris KY, Pikeville KY, Princeton KY, Prospect KY, Radcliff KY, Reidland KY, Richmond KY, Russellville KY, Scottsville KY, Shelbyville KY, Shepherdsville KY, Somerset KY, Stanford KY, Versailles KY, Westwood KY, ​​Williamsburg KY, Wilmore KY and Winchester KY​ and all other cities in KY! Most of our Kentucky KY storage buildings are delivered and setup in 2-3 weeks! Customers should always check with permiting department in their area for restrictions before purchasing. ​Besides storage buildings we also offer, sheds, yard barns, utilty buildings, swing sets, gazebos, arch buildings, quonset huts, pole barns, steel buildings, metal garages and metal carports!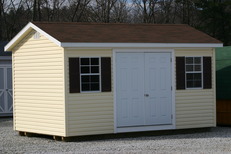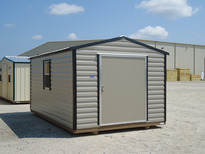 Samples of our wood storage buildings
Samples of our metal storage buildings
Samples of vinyl storage buildings.